DAILY TEC DIVING IN SHARM EL SHEIKH. We're Tec and Rebreather diving every day! It's easy to join us. We'll ensure that sites and dives are available for every level of technical diver. Whether its Closed Circuit, Open Circuit, Back-Mount and Side-Mount.
Among the sites available for daily diving are:
Tiran
Gordon, Thomas, Woodhouse, and Jackson Reefs.
Dahab
Blue Hole, Lighthouse, Ras Abu Helal (Little Canyon), Canyon, Tiger House Canyon, Ras Mamlach. Add to this a couple of secret spots!
Ras Mohammed
Ras Ghozlani, Marsa Bareka, Ras Za'atar, Ras Burgh, Jackfish Alley, Eel Garden, Shark Observatory, Anemone City, Shark Reef, Yolanda Reef, Satellite Reef. Along with a couple of secret spots!
Wrecks
Lara, Million Hope, Kormoran, Thistlegorm, Loulia, Dunraven, Emperor Fraiser, Kingston. Plus some other secret spots!
Local Sites
Karaba, Ras Katy, Temple, Ras Um Sidd, Paradise, Amphoras, Pinky Wall, Tower, Sodfa, Na'ama Bay, Near Garden, Middle Garden, Fiddle Garden, Far Garden, Sheraton, White Knight, Sharks Bay, Ras Bob, Ras Nasrani, Ras Ghamila and many more
Cave Sites near Sharm
We are privileged to have easy access to some of the best Cave Diving locations in Egypt. Often, these sites are found well outside the range of recreational diving. These advanced, technical cave dives offer possibilities equalled in only a few places in the World. Our experienced Trimix CCR Cave Divers and Instructors can take suitably qualified divers to…
Wagner Cave, Tiran
Fissure cave – 88m entrance – so far explored to 130 metres. As far as we know, this is a dive unique to Circle Divers Tec and CCR.
White Angel Cave, Tiran – entrance at 45m – explored to 120 metres. A stunning cave system with a difficult entry, which many guides in Sharm are unable to safely pass!
White Lady Cave, Tiran
A cavern system at 48m. There is an extensive fissure cave afterwards. Currently, explored to over 85 metres. There is the possibility here of a long horizontal penetration, with multiple rooms. Mostly in the range of 48m – 60m.
Jackfish One, Ras Mohammad
There is a cavern entrance at 65m. While the main cave chambers are vertically stacked to a maximum depth 90 metres.
Jackfish Two, Ras Mohammad
Cave entrance at 75m – explored to 130 metres – horizontal penetration at 112 metres – Christmas tree chamber.
Eel Garden Canyon, Ras Mohammad
Fissure crack bottoming below 50m – normally used for shakedown dives – only very limited penetration.
Thomas Canyon, Tiran
The World famous fissure in Thomas Reef. Beautiful dives can be made here at 48m, 60m, and 92m – something for divers ranging from Advanced Recreational Trimix to full Trimix.
Arch, Blue Hole, Dahab
Arch roof 55m, floor 90m inside, 120m outside – for many, a pinnacle dive, the 'Holy Grail' for many technical divers visiting Dahab.
Canyon, Dahab
'Full Canyon' following the fissure and exiting the reef at 50m. Next, visit 'Neptune's Cave' – a Cavern at 72m below Canyon. Beneath this, there is 'Elizabeth Canyon' below the cave. Deeper still, past 100m – 'Wagner's Cave' or 'Lost Cave' for exploration trimix divers. We don't publish details of the location to discourage inadequately prepared divers.
Typically, the cave dives allow significant penetration with decompression on pristine reefs and there are almost no blue water ascents. We get the best of the technical dives then decompress on Wonderful recreational reefs.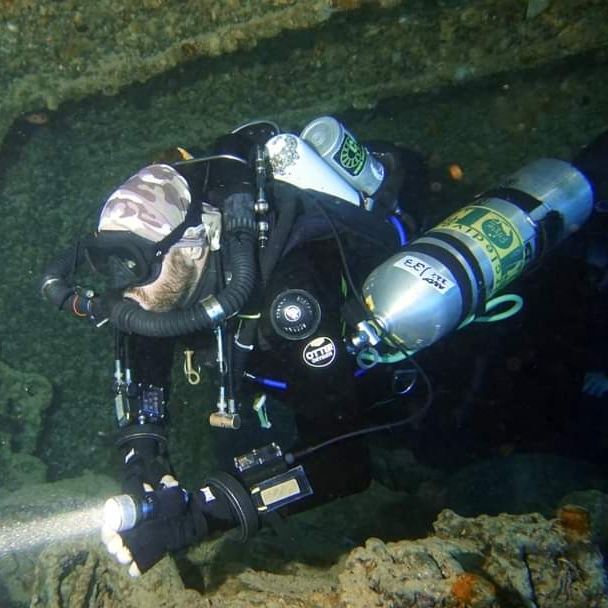 Can I choose the sites when I Tech Dive Sharm?
The huge variety of dive sites in and around Sharm El Sheikh guarantees that you'll be able to spend weeks tech diving here and still see new and exciting places! Because of this, there is always something new just around the corner.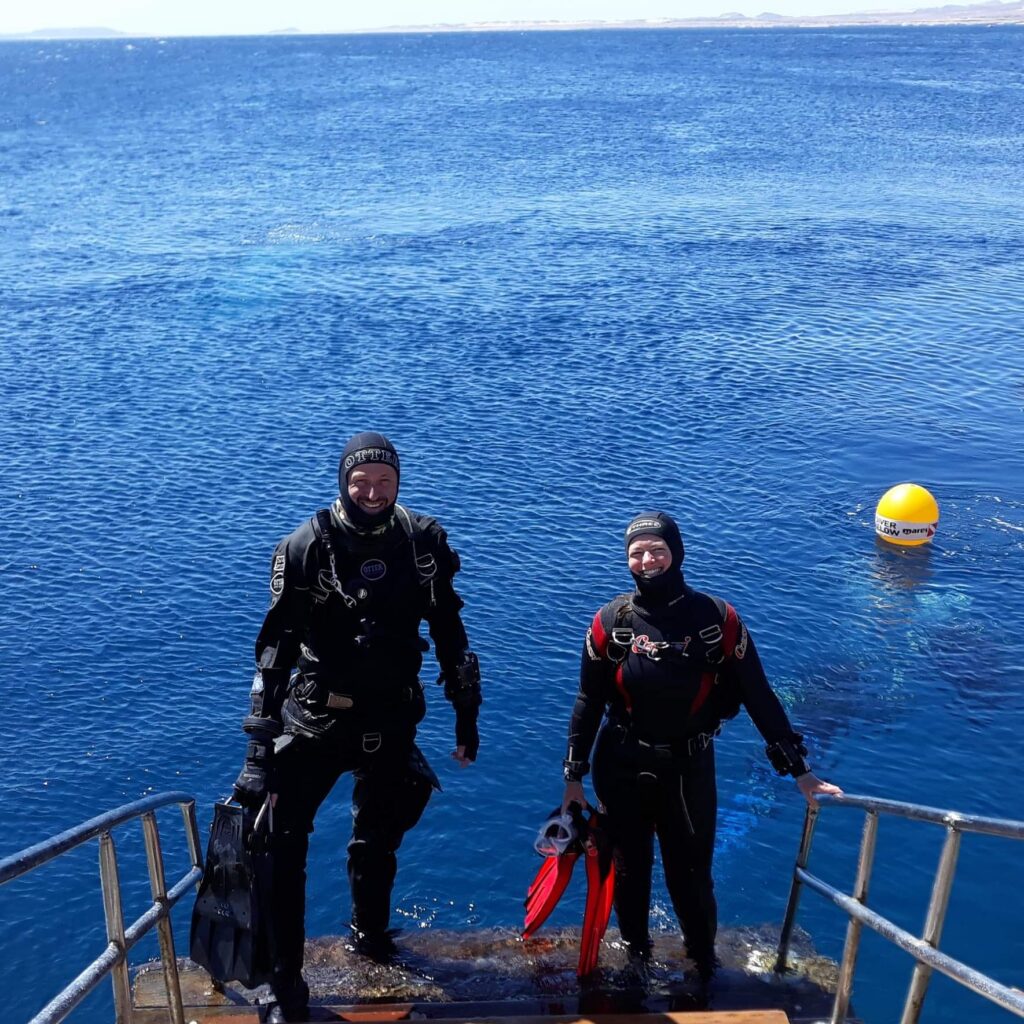 Isn't tech diving in Sharm just about going deep?
The attraction of Sharm's tech diving sites (especially shore dives such as Ras Um Sid) is that longer dives can be undertaken – ideal if a non-diving partner would like to relax on the beach then enjoy a refreshing drink and delicious meal with you after the dive. Extending the Range of a dive for extra duration or extra depth is possible.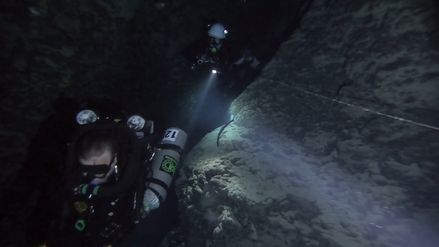 Do you know any special technical diving sites in Sharm?
Our tech diving instructors have intimate knowledge of the sites around Sharm, having dived in the area for many years. Sites that are familiar at 30 metres become a whole new exciting experience when dived deeper, and there are still beautiful reefs to enjoy during the decompression phase of the dive.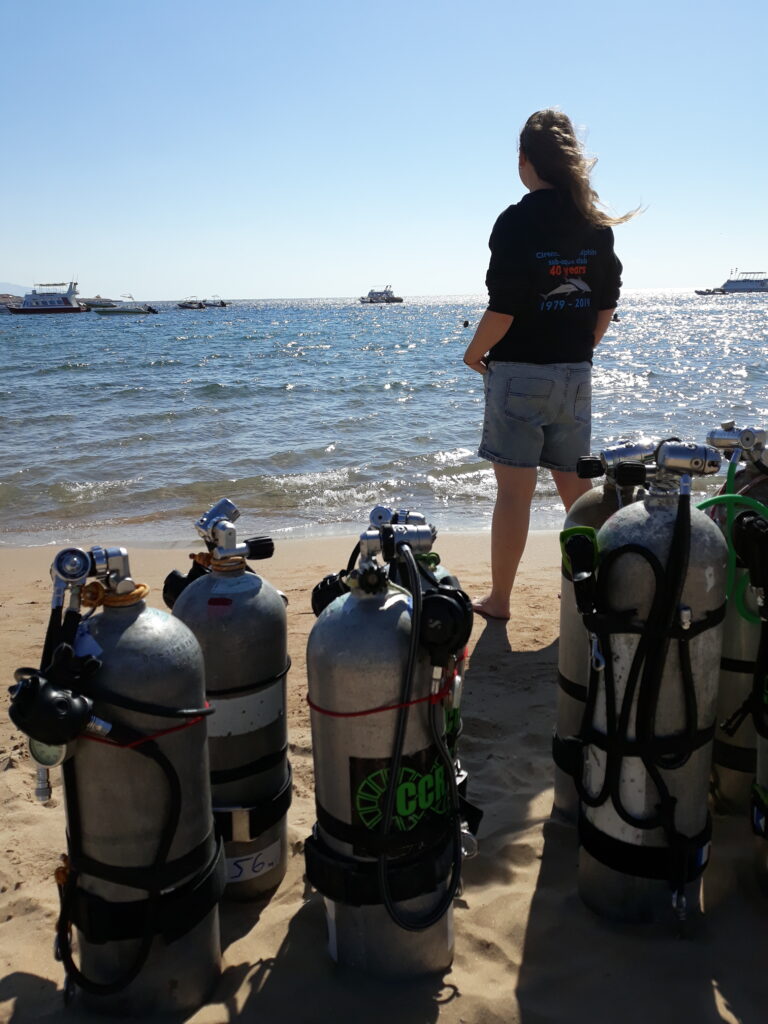 If I chose to take a tech course in Sharm, will I be stuck making beach training dives?
No way! We benefit from access to several 'house reefs', so courses can take place using a combination of beach and boat dives. Normally, during a 5 day tech diving course, at least one trip to Tiran and a visit to Ras Mohammed is possible, with lots of options available.
TECH DIVE SHARM WITH CIRCLE DIVERS TEC AND CCR